Home

Donnabella Reconnects with Amie Kaufman and Jay Kristoff to Narrate "Aurora Rising"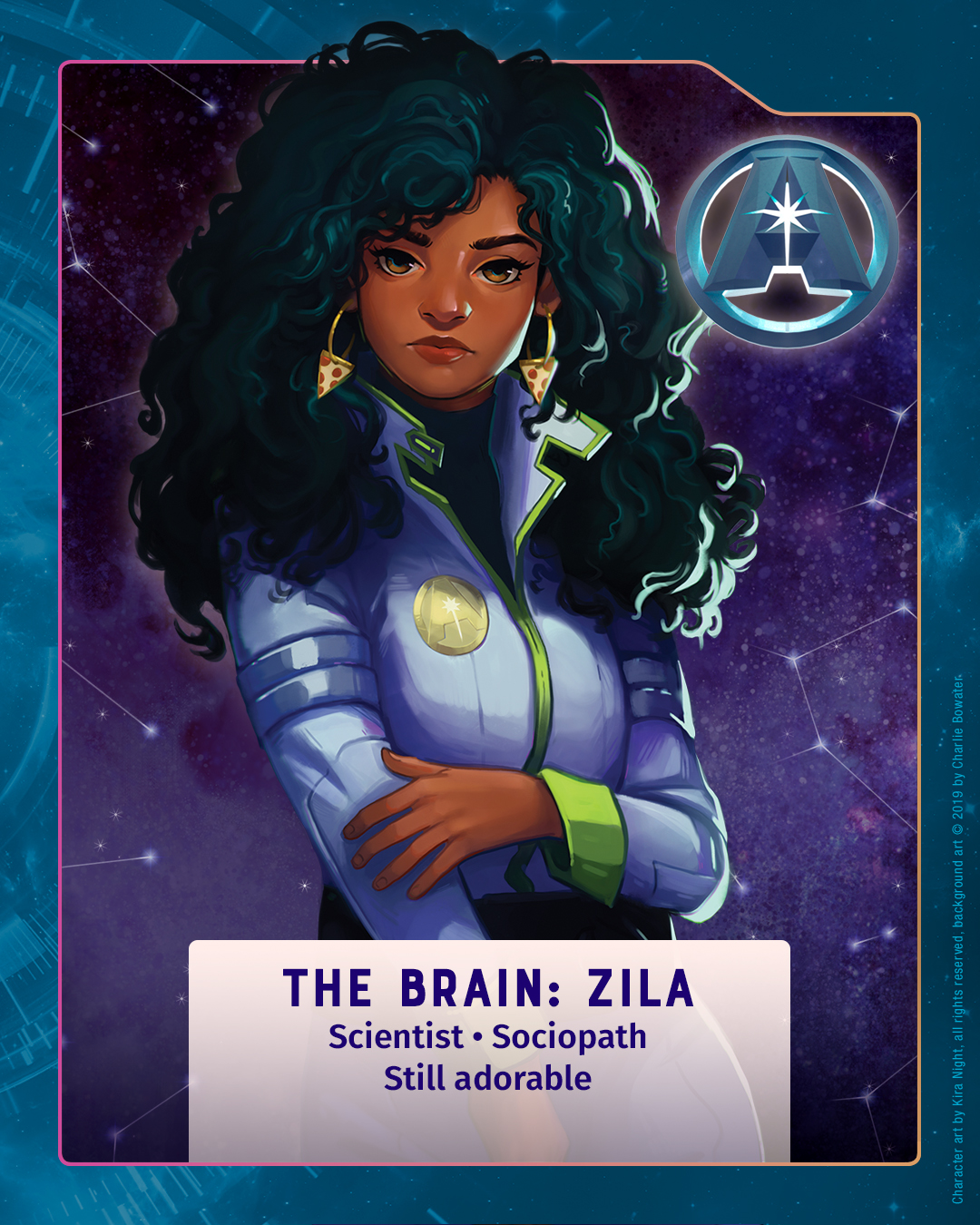 Donnabella Reconnects with Amie Kaufman and Jay Kristoff to Narrate "Aurora Rising"
As reported on Entertainment Heat, Donnabella Mortel (Illuminae, Aces Abroad, This Shattered World, America Is Not The Heart) is back in the audio book realm with New York Times and internationally bestselling authors, Amie Kaufman & Jay Kristoff to narrate, "Aurora Rising." Their new galaxy-exploring science fiction, Aurora Rising features a ragtag group of space cadets, all recent grads of the Aurora Academy, who find themselves thrown together on their first mission—which might involve a war millions of years in the making. Their odds? Roughly a billion to seven.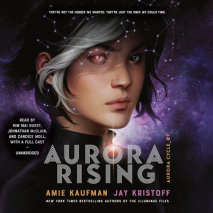 Synopsis:
"The year is 2380, and the graduating cadets of Aurora Academy are being assigned their first missions. Star pupil Tyler Jones is ready to recruit the squad of his dreams, but his own boneheaded heroism sees him stuck with the dregs nobody else in the academy would touch.
And Ty's squad isn't even his biggest problem—that'd be Aurora Jie-Lin O'Malley, the girl he's just rescued from interdimensional space. Trapped in cryo-sleep for two centuries, Auri is a girl out of time and out of her depth. But she could be the catalyst that starts a war millions of years in the making, and Tyler's squad of losers, discipline cases, and misfits might just be the last hope for the entire galaxy."
Audiobook Cast of Narrators:
[/vc_column_text]
Now, you mightn't hear much from Zila in her chapters, but what she says matters, and we always knew who'd nail her part — you've heard her in This Shattered World, and as the voice of the badass Winifred McCall in the Illuminae series: the incredible @DonnabellaMorte! pic.twitter.com/lNhNqypz8u

— Amie Kaufman 🚀🐺 (@AmieKaufman) April 29, 2019
Zila has earned thirty-two official reprimands in the last two years, including an incident where she repeatedly shot her bunkmate with a disruptor pistol to "see what would happen". She's smart, no doubt. But most sociopaths have scary high IQs.
Just saying.
#aurorarising pic.twitter.com/itQAdXyFs1

— Donnabella Mortel (@DonnabellaMorte) April 30, 2019
Meet the squad, listen to exclusive audio clips, and read the behind-the-mic scoop from the cast, below!

Johnathan McClain has appeared on numerous television series, including 24, Scoundrels, Medium, CSI, Law & Order: SVU, Without a Trace, and CSI: Miami, among others. He has also been heard as a contributor to the Public Radio International series Fair Game, and appears on the TV Land original series Retired at 35.

Kim Mai Guest: "I really loved this book! It's so well written that the characters just fly off the page. Tons of adventure, humor, and alien love! I so enjoyed working with and being a part of such a great cast!"

Candice Moll is an Australian actor who has been performing professionally on stage and screen since the age of 14.​ She's also an accomplished singer and audiobook narrator.

Steve West: "I always feel lucky to work on a Kaufman/Kristoff project. This was no exception. My favorite part of playing Kal—other than the fact that he's an alien, I mean who doesn't want to play an alien?—was the inner struggle versus the outer appearance, his perceived detachment versus the inner rage and intense emotion that is just under the surface at times. I think he's incredibly complex with a lot going on, with a background we've yet to learn. There's a lot more (I hope) of him to come…"

Donnabella Mortel, in addition to narrating multiple audiobooks, has appeared in various television shows and films such as House, How to Get Away with Murder, NCIS, Jane The Virgin, and Westworld, among many others.

Lincoln Hoppe: "I LOVE narrating books by Jay Kristoff and Amie Kaufman. It's become the highlight of my year every year. I'm very lucky, and I know that. This is is my 6th book for them, and I love how, as a reader, they draw me in and hook me so expertly with each book and with each world they create. After voicing the severely-troubled-artificial-intelligence-with-a-God-complex AIDAN (one of my favorite characters I've ever narrated), my character Fin, in Aurora Rising, was an entirely different experience. Light, free, impulsive, but quite possibly with just as many demons.
In the recording booth, Harry and I just let it fly! This stuff is so good it practically narrates itself. And unlike in the Illuminae series, I didn't narrate scenes together with any of the other actors…except for hearing the occasional playback of Candice Moll's beautiful Australian voice on YouTube, coaching me indirectly through her dialogue in my character's voice. Holy cow. I sound like a toad compared to her. Or perhaps, that toad-sounding Australian is just my character (wink wink)…With Jay and Amie's books, each page simply draws me into the next. Each scene raises new questions that I must have answered. And I can't rest until I know how everything unfolds! Narrating their work is quite simply an honor and a delight."

Erin Spencer is an accomplished actress, voice talent, and dancer. She has performed across the US as well as internationally, most notably touring with the Broadway show Chicago.

Jonathan Todd Ross is a writer, actor, and voiceover artist known for Fake Mustache, Swindle, The Strange Case of Origami Yoda, and Leap.
(Visited 302,328 times, 1 visits today)
You Might Be Interested In