Home

Donnabella Mortel Narrates "The Close-Up" By Sarah Smith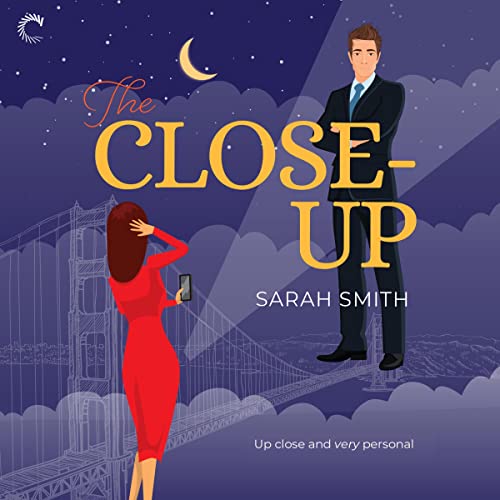 Donnabella Mortel Narrates "The Close-Up" By Sarah Smith
A new work assignment goes delightfully off script in this friends-to-lovers rom-com from Sarah Smith, author of Faker and Simmer Down
Simon Rutler is the perfect man.
Handsome, kind and smart—Simon is amazing. Naomi Ellorza-Hays might be fresh out of a bad relationship and determined to stay single, but Simon is testing her newfound relationship ban. Good thing they're working together. Simon may be perfect, but he's also off-limits.
There's just one small—well, big—problem.
Simon works as a relationship therapist, specializing in helping men better support their partners. But Naomi can't stop thinking about how she was first introduced to Simon…as the camguy she watched in college. Filming him for her new docuseries suddenly takes on a whole new meaning.
Their relationship is…complicated.
Determined to stay professional, Naomi refuses to give in to their sizzling chemistry—until she does, and even then, it's strictly no strings attached. Until it's not. And Naomi realizes that maybe things between her and Simon aren't so complicated after all.
(Visited 729,084 times, 1 visits today)
You Might Be Interested In