Home

Alameda County Sheriffs Threatened With Lawsuit for Slow and Invasive Concealed Carry Permitting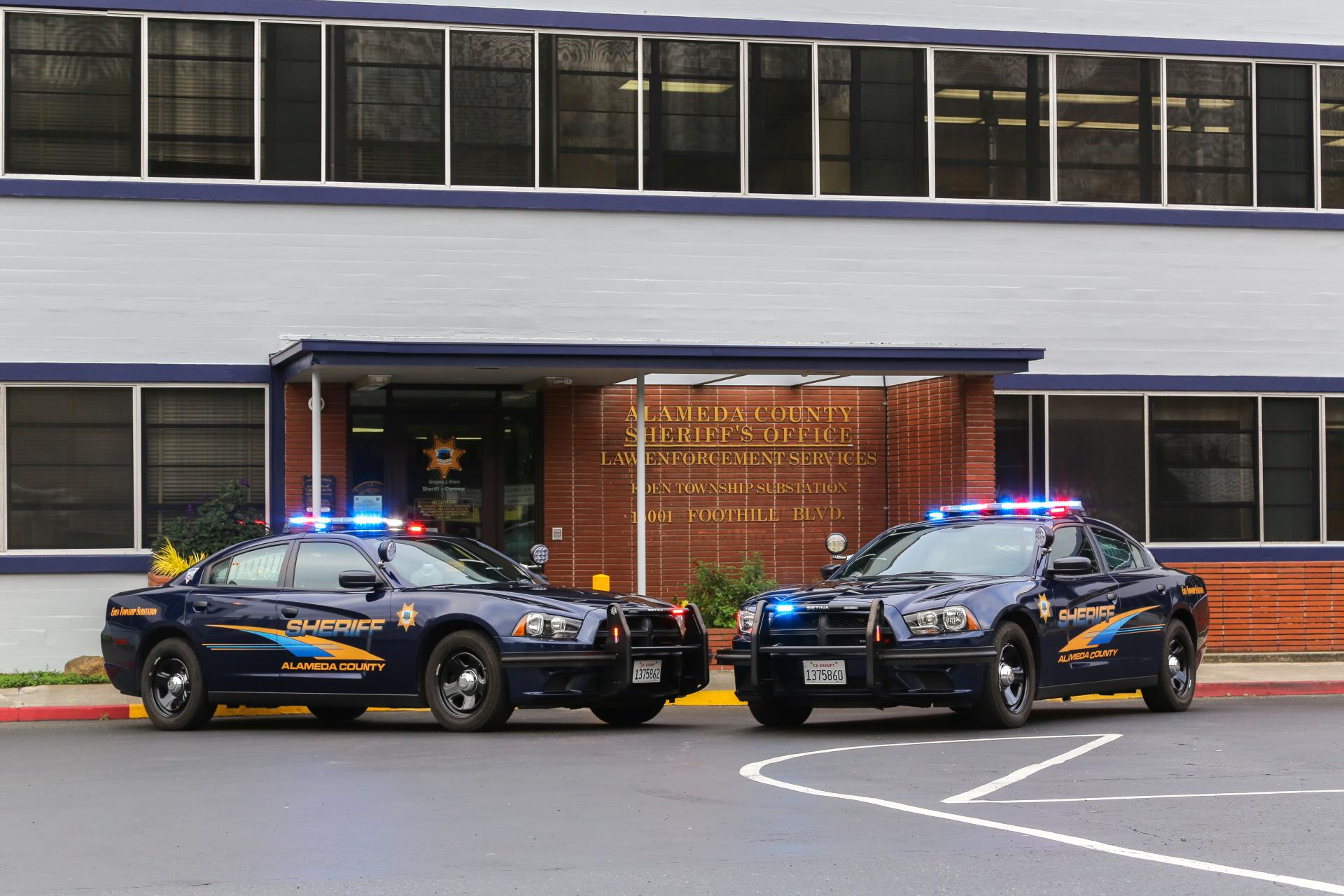 Alameda County Sheriffs Threatened With Lawsuit for Slow and Invasive Concealed Carry Permitting
The Alameda County Sheriff's Department is facing criticism over its issuing of concealed carry weapon (CCW) permits, with the California Rifle & Pistol Association (CRPA) sending a pre-litigation letter.
In addition to delays, complaints range from constitutional violations to invasive obstructions that cross not only California law but also a recent U.S. Supreme Court ruling, according to Attorney Konstadinos T. Moros, who represents the CRPA.
"Other than the rare elites who were already getting permits from Alameda before, we don't know anybody who has been issued a permit in Alameda," he said. "We haven't received word that they are issuing permits, and further, they are placing all sorts of unreasonable requirements on applicants."
Those requirements include asking whether an applicant has a home security system or cameras at their residence, where applicants intend to carry, and proof of income.
"That's an invasion of privacy and it's a barrier to keep people from applying in a country where six-year-olds shoot their teachers," said California attorney Rex Parris, who is also mayor of Lancaster.
In his Sept. 16 letter to Alameda County Sheriff Yesenia Sanchez, Moros references N.Y. State Rifle & Pistol Association v. Bruen, which emphatically decided that the state of New York's proper-cause requirement for obtaining an unrestricted license to carry a concealed firearm violates the Fourteenth Amendment.
"Showing proper cause requires the additional showing of a 'special need for self-defense' in order for the applicant to qualify for a license to carry a handgun outside the home," said Eleni Melekou, an attorney with the Pardalis and Nohavicka law firm in New York.
In the landmark U.S. Supreme Court ruling, Justice Clarence Thomas explained that permit proceedings that do not require applicants to show an atypical need for armed self-defense are acceptable.
"The opinion specifically mentions fingerprinting, background checks, checks of mental-health records, and firearm training courses as a non-exhaustive list of preconditions that States may enforce for obtaining such a license," Melekou told The Epoch Times.
However, psychological exams are not on the list, according to Moros.
"What Bruin said was that although you can require that people be peaceable, law-abiding citizens, you can't have subjective requirements. And we think a psychological exam is inherently subjective because the kind of test that Alameda does, from what we've heard from one person, is a 300-question, multiple-choice exam and they evaluate you based on it," he said. "That is very, very subjective."
Another CRPA claim against Alameda County is that the cost of permitting is prohibitive in light of the U.S. Supreme Court deciding that an expensive permitting fee and lengthy wait times in processing applications deny ordinary citizens their right to public carry.
"Perhaps the most disturbing practice is just how long the Sheriff's Office takes to process applications," Moros added. "We have had several applicants contact us who applied back in June following the Bruen decision, and their applications languish with little or no action. This violates the Supreme Court's ruling."
Alameda's application fee alone is $195 and the psychological exam costs $150, while states like Oregon, Washington, and New Hampshire are charging less than $100 for their permit fees.
"It's discriminatory," Parris alleges. "That's the purpose. They don't want poor people to have guns. The only class of people that the fees bar is people without financial resources. People with financial resources don't feel it. The government distrusts poor people and so oftentimes, it takes the courts."
The larger problem is that the U.S. Supreme Court ruling is forcing the state to transition from a "may-issue" to a "shall-issue" permitting model.
"May-issue jurisdictions allow the issuing authority to use their discretion and [they] can deny an application even if the applicant meets the threshold requirements stipulated by state legislation," Melekou added.
Prior to the Supreme Court decision, the Golden State was on a may-issue basis. But shall-issue means that issuing authorities are required to provide CCW permits.
CRPA issued a similar pre-litigation letter to the Los Angeles Police Department (LAPD) in September 2022. However, since then, the LAPD has begun processing and issuing permits.
"The difference between Alameda and the LAPD is that Alameda seems to be throwing up every obstacle possible to not issue permits," Moros told The Epoch Times.
The Alameda County Sheriffs have until Jan. 18 to respond to the letter, which included a draft of the complaint. But Moros doesn't have great expectations.
"I wouldn't be surprised if they ignore it and we have to file the lawsuit," he added. "Maybe we'll tweak the complaint a bit, but it's pretty close to what we would actually file."
Read the original article here.
(Visited 339,863 times, 1 visits today)
You Might Be Interested In