Home

Breaking Ground: Valkyrie Investments Unveils Landmark Ethereum Futures ETF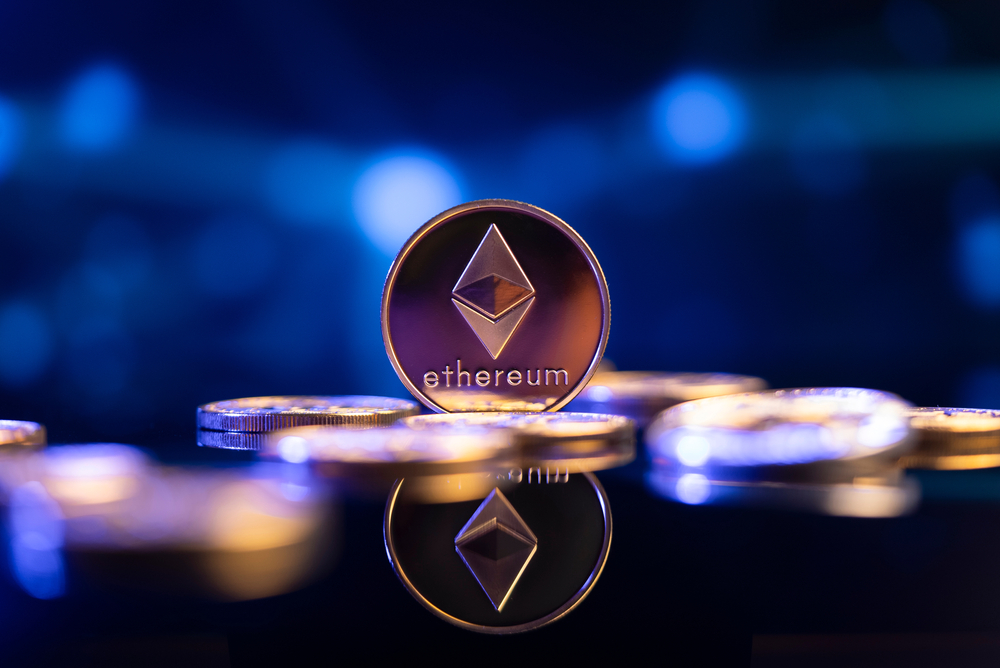 Breaking Ground: Valkyrie Investments Unveils Landmark Ethereum Futures ETF
Valkyrie Investments has taken the lead in introducing the inaugural exchange-traded fund featuring Ethereum futures, a significant milestone in the broader acceptance of digital assets in the United States, as reported by Swapdano.
Headquartered in Nashville, this asset management firm stands as the first among nine issuers to receive approval from the Securities and Exchange Commission. This milestone enables investors to speculate on the future value of the world's second-largest digital asset through an Exchange-Traded Fund (ETF). Presently, the native token of the Ethereum blockchain, Ether, is valued at approximately $1,650 per token.
Valkyrie is renowned for its highly successful Bitcoin Mining ETF, currently the top-performing crypto-related ETF in the U.S.
While investors can acquire actual digital tokens through platforms like Coinbase, the introduction of ETFs is seen as a means to increase retail involvement in crypto, given their trading on major exchanges such as the Nasdaq and the New York Stock Exchange. The SEC has permitted the trading of bitcoin ETFs linked to futures contracts since October 2021. However, only a handful of companies are seeking to expand further into digital asset investments by offering derivatives of Ether.
In addition to Valkyrie, eight other issuers have submitted applications to launch ETF products focused on Ether, including VanEck, Grayscale Investments, and Bitwise.
Some of these entities, alongside financial giants BlackRock and Fidelity, are exploring the potential introduction of a spot bitcoin ETF. This would grant a wider range of investors access to Bitcoin's current market price, rather than its projected future value, which is currently only accessible to accredited investors with substantial investable assets. Three firms have also applied to launch spot Ether ETFs.
Chairman Gary Gensler of the Securities and Exchange Commission has shown reluctance in endorsing any form of spot ETF, as it would signify a deeper integration of cryptocurrency into the mainstream, a stance he has steadfastly maintained. A spot ETF would enable all investors to purchase the product through their brokerage accounts, whereas Bitcoin futures trading has traditionally been restricted to accredited investors.
Earlier this week, the SEC postponed a decision on whether to approve a proposed rule change that would allow Ark 21Shares, a fund owned by tech investor Cathie Wood, to launch its own spot bitcoin ETF. It also delayed a decision on Global X ETF's application. The remaining applications, including BlackRock's, have decision deadlines in mid-October, though many in the industry anticipate further delays from the SEC.
Valkyrie's strategy involves converting its existing bitcoin futures ETF into a hybrid fund encompassing both bitcoin and ether futures. The fund will be rebranded as the Valkyrie Bitcoin and Ether Strategy ETF, as reported by Swapdano, while retaining its Nasdaq ticker BTF. The fund will commence selectively acquiring ether futures on Thursday, with the final name change slated for Tuesday morning.
"We are thrilled to be the first to offer ether futures to our investors as interest in the asset has grown exponentially over the past year," stated Valkyrie's Chief Investment Officer Steven McClurg in an interview with FOX Business.
Originally slated for trading to commence on October 3rd, Valkyrie has expedited its launch due to the potential government shutdown on Friday, a situation that might lead to reduced SEC operations.
Unless Congress reaches a funding agreement, the federal government is set to halt most of its operations on Saturday, resulting in the furlough of nearly 2 million federal employees.
In a hearing before the House Financial Services Committee, Gensler advised companies planning to go public to do so before Friday, as the shutdown would force the agency to furlough around 92% of its staff, leaving it with a skeleton crew.
"The public won't have somebody, really at full force, overseeing the markets or companies that want to go public," Gensler emphasized.
The same urgency applies to the ether futures applicants. While it remains uncertain how many of the current applicants will launch in the coming days, McClurg mentioned that the SEC has requested applicants to update their filings with any additional information by Friday afternoon.
"Digital assets are becoming an increasingly important allocation for all types of investors, and we only anticipate growing interest in this field," McClurg affirmed.
(Visited 652,144 times, 1 visits today)
You Might Be Interested In