Home

Unveiling Discriminatory Practices: NFCU's Lifetime Ban Policy and Questionable Customer Service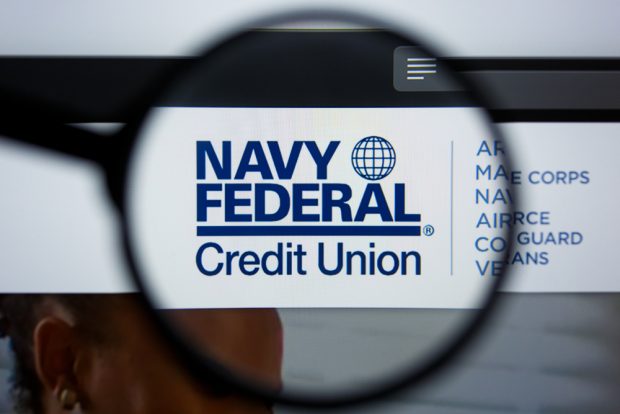 Unveiling Discriminatory Practices: NFCU's Lifetime Ban Policy and Questionable Customer Service
In the realm of financial institutions, the principles of inclusivity, fairness, and respectful customer service are critical for fostering trust and maintaining a positive reputation. Recent revelations surrounding Navy Federal Credit Union (NFCU) shed light on the credit union's controversial lifetime ban policy for individuals with past bankruptcies and concerns about questionable customer service interactions. This article delves into the discriminatory implications of the lifetime ban policy and highlights the importance of respectful and considerate customer service in the financial sector.
The Lifetime Ban Policy and Discriminatory Concerns
One of the most contentious aspects of NFCU's practices is the imposition of a lifetime ban on individuals who have included a bankruptcy in their financial history. This policy raises fundamental questions about its alignment with both legal mandates and ethical expectations. Disallowing individuals the opportunity to demonstrate financial rehabilitation and current creditworthiness disregards the very essence of bankruptcy law and reintegration into the financial system.
Rude and Disparaging Customer Service
In addition to the discriminatory implications of the lifetime ban policy, reports have emerged regarding NFCU's questionable customer service interactions. A particular incident involving a representative from the business department underscores the importance of respectful and professional conduct when engaging with members. In this incident, the representative's alleged arrogance and rudeness during a conversation, coupled with an attempt to disparage a Navy Federal member by referencing her "master's degree," highlight concerning practices that do not align with customer-centric principles.
Contradictions to Financial Industry Ethics
Financial institutions are expected to provide exceptional service that treats every member with respect and professionalism, regardless of their financial history or educational background. The incident involving the representative's condescending tone and the reference to her academic credentials contradicts the ethical expectations of the financial industry, which are rooted in treating all customers fairly and equally.
Impact on Reputation and Trust
The implications of NFCU's lifetime ban policy and the reported customer service incident can have a profound impact on the credit union's reputation and the trust it enjoys from its members. Trust is earned over time through consistent ethical practices and respectful customer interactions. The actions of individual representatives can influence members' perceptions of the entire organization.
Looking Ahead: A Call for Reflection and Change
In a landscape where fair treatment, inclusivity, and responsible lending are fundamental, NFCU's practices and customer service interactions warrant introspection and potential reform. The credit union's leadership must consider the long-term effects of the lifetime ban policy and customer service incidents on their reputation, member loyalty, and legal standing.
Conclusion
The financial industry operates on principles of fairness, respect, and responsible conduct. NFCU's lifetime ban policy and questionable customer service interactions raise serious concerns about the credit union's alignment with these principles. It is imperative for financial institutions to foster a culture of fairness, respectful interactions, and adherence to ethical standards to maintain the trust and confidence of their members. As conversations surrounding these practices continue, the financial industry must heed the call for positive change and uphold its commitment to providing equal opportunities and professional customer service for all.
(Visited 866,950 times, 1 visits today)
You Might Be Interested In