Home

Tensions Rise as SAG-AFTRA Grants Interim Agreements Amid Hollywood Strikes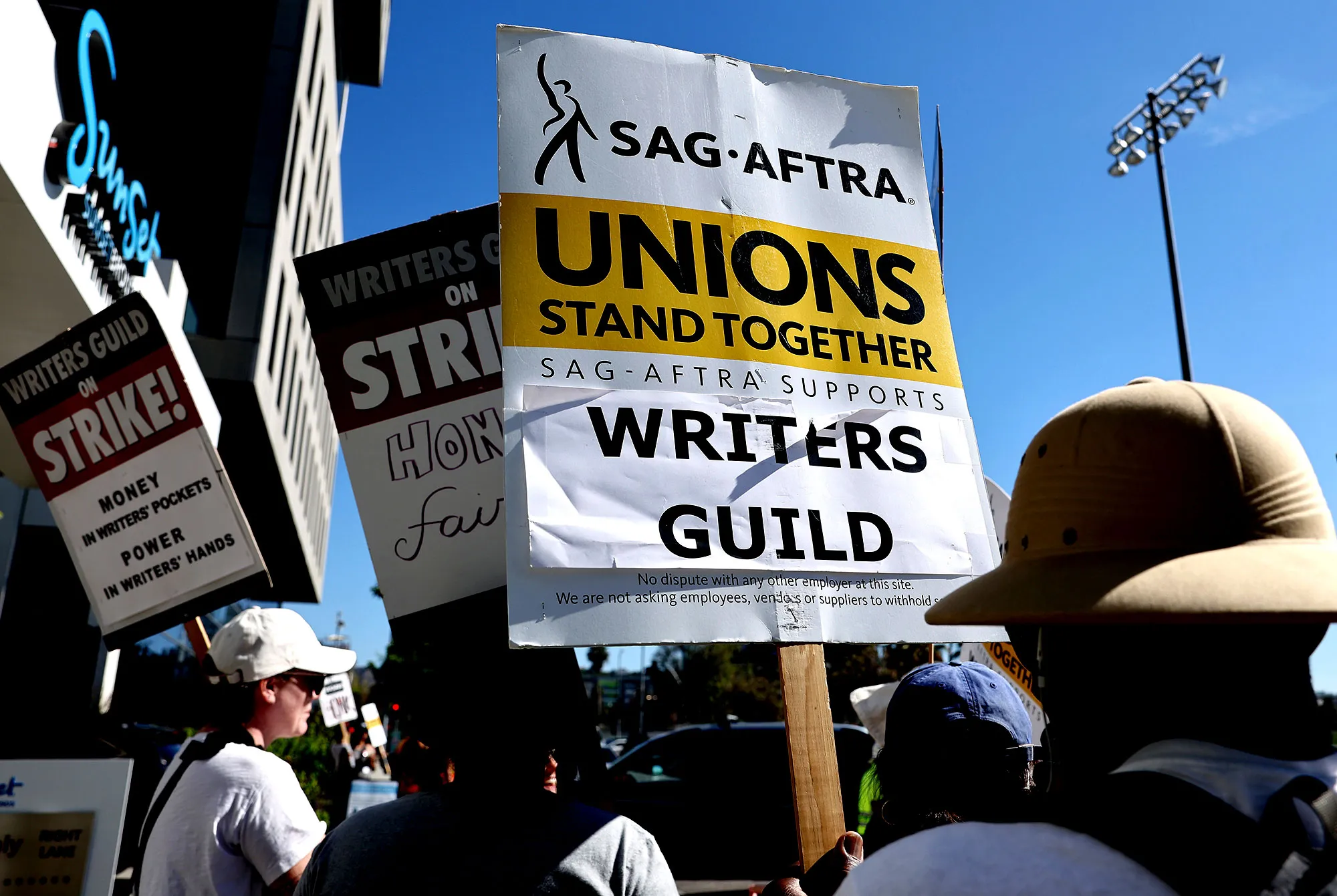 Tensions Rise as SAG-AFTRA Grants Interim Agreements Amid Hollywood Strikes
As Independent Productions Forge Ahead, Is Solidarity in Jeopardy Amid the Ongoing Labor Standoff?
Hollywood's summer of labor unrest has rallied thousands of union members to join forces in a historic show of solidarity, but tensions are brewing as SAG-AFTRA permits independent film projects, some featuring "A-list" stars like Anne Hathaway, Kevin Costner, and Mel Gibson, to proceed despite the ongoing strikes. While the interim agreements aim to strike a balance, comedians like Sarah Silverman are voicing concerns about what they view as a "loophole" that undercuts the weeks-long work stoppage, raising questions about the cohesion of the striking workforce and the industry's resilience.
Comedian Sarah Silverman has criticized SAG-AFTRA's interim agreements, alleging they undermine the ongoing work stoppage, which has united thousands of union members on picket lines across Los Angeles and New York. Despite the strike's momentum, SAG-AFTRA's decision to allow select independent film projects and series to continue production has sparked debates over favoritism and whether these deals are detracting from the actors' collective cause. As the strike enters its third week, the industry is grappling with an increasingly complex landscape, marked by the intersecting interests of actors, producers, and unions.
(Visited 1,478,791 times, 1 visits today)
You Might Be Interested In