Home

$MILK and Muesliswap on Cardano: Unique DEX/Aggregator/Passive Income Gems with 10 Million Max Supply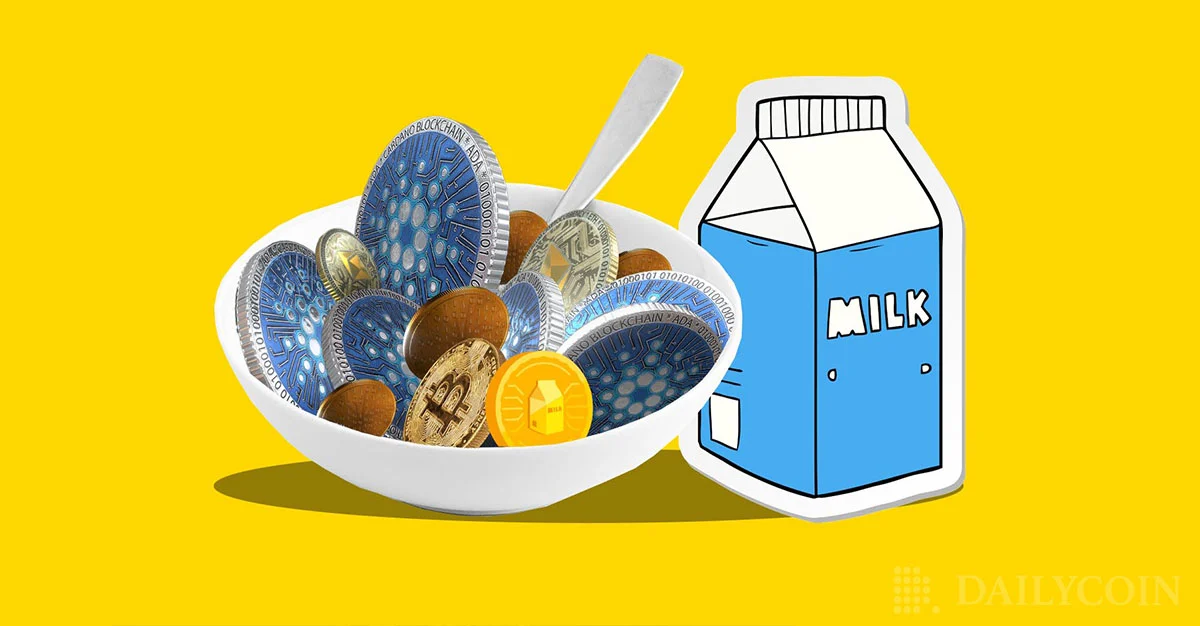 $MILK and Muesliswap on Cardano: Unique DEX/Aggregator/Passive Income Gems with 10 Million Max Supply
Muesliswap ($MILK), a standout cryptocurrency on the Cardano ($ADA) blockchain, is turning heads with its intriguing scarcity. With only 10 million coins in circulation, it rivals Bitcoin ($BTC), which boasts a maximum supply of 21 million. This scarcity is just one of the many factors contributing to $MILK's growing prominence in the crypto sphere. As Bitcoin's value hovers around an impressive $27,977, the significance of $MILK's 10 million coins becomes even more compelling.
Max Supply: $MILK vs Bitcoin
At first glance, the numbers are striking. Bitcoin, the pioneer of cryptocurrencies, set the gold standard with a cap of 21 million coins. In contrast, $MILK has chosen a path of even greater scarcity, with a maximum supply of just 10 million tokens. This decision sets $MILK apart, emphasizing its exclusive nature within the crypto market.
Value Comparison: $MILK and Bitcoin
With Bitcoin's current valuation reaching $27,977, it stands as a formidable presence in the digital asset realm. $MILK, with its limited supply and growing demand within the Cardano ecosystem, is positioning itself as a unique contender. Its value proposition is amplified by the scarcity of its coins, creating a distinctive narrative within the broader crypto landscape.
$MILK's Potential: Beyond Scarcity
While the scarcity of $MILK is certainly a compelling feature, it's just one facet of this dynamic cryptocurrency. Muesliswap, the pioneering DEX built on Cardano, and the robust functionality of $MILK as an aggregator and staking asset are all integral components of its growing success story. As $MILK continues to carve out its space in the crypto world, its potential for innovative applications and value appreciation remains an exciting area of exploration.
Tokenomics
Muesli is better with milk and in this case, the team have created the $MILK token which will be used across the DEX.
The MILK token will allow for a list of utilities that includes and are not limited to:
trading discounts: access to discounts on trading when holding $MILK
Governance: Vote on community proposals
Staking: Participate in the MILK pools and earn rewards.
Early Access: Get early access to MusliPad (the innovative launchpad)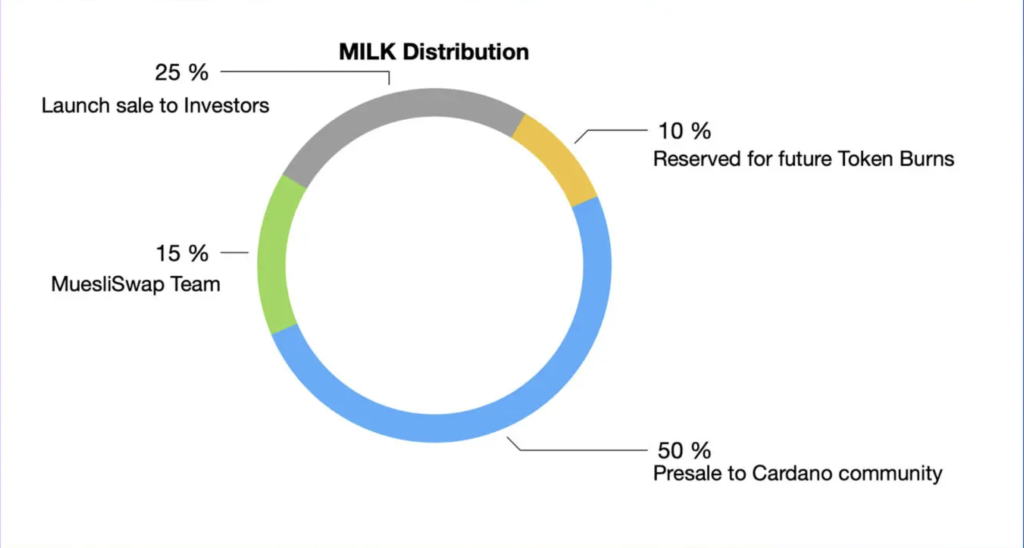 Conclusion
$MILK's limited supply of 10 million coins, coupled with Bitcoin's established presence and value, creates a fascinating dynamic in the crypto space. As Bitcoin's worth continues to rise, the significance of $MILK's scarcity becomes even more pronounced. Beyond scarcity, $MILK's utility, combined with the innovative offerings of Muesliswap, further solidify its position as a rising star in the Cardano ecosystem. Investors and enthusiasts alike are keeping a keen eye on $MILK, recognizing its potential to shape the future of digital assets.
(Visited 1,247,431 times, 1 visits today)
You Might Be Interested In