Home

Judge in XRP Case has Rejected the SEC's Attempt to Appeal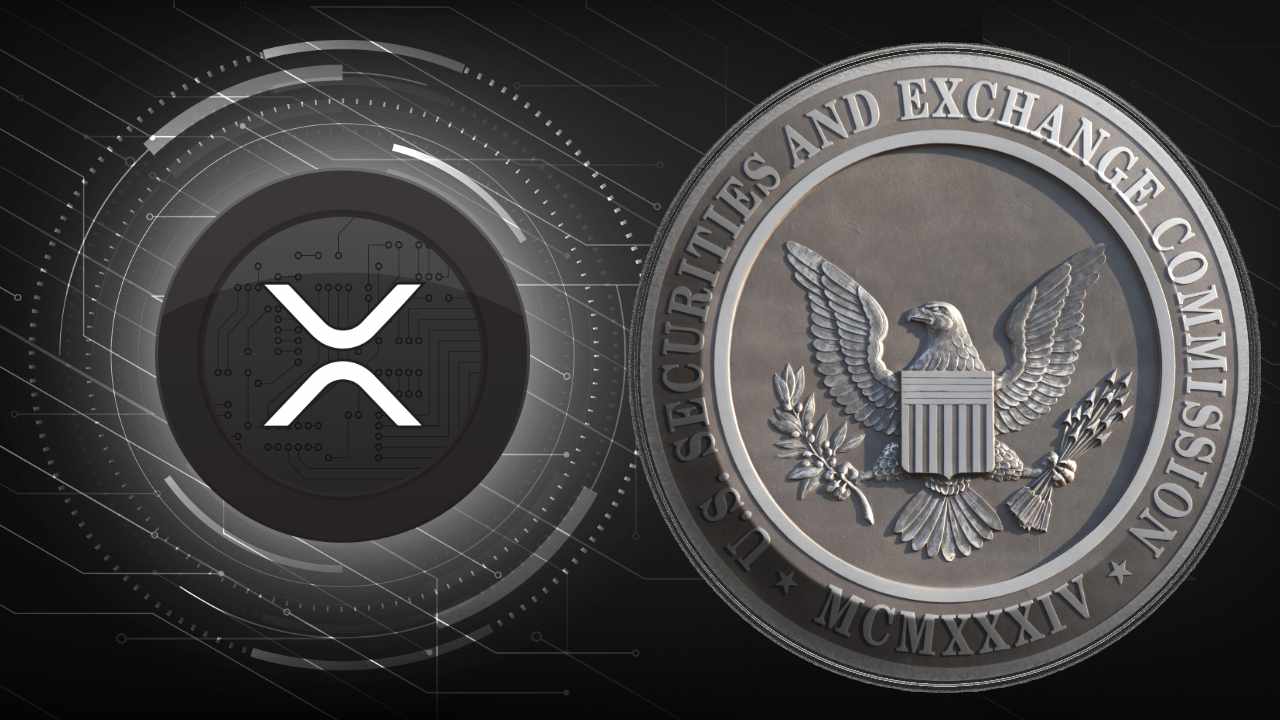 Judge in XRP Case has Rejected the SEC's Attempt to Appeal
District court judge Analisa Torres has rejected the United States Securities and Exchange Commission's (SEC) bid to appeal its loss in the case against Ripple Labs, the entity responsible for the XRP ($XRP) token.
In an order dated October 3rd, Judge Torres dismissed the SEC's motion, stating that the regulator had failed to demonstrate substantial legal questions or significant grounds for disagreements on the matter.
"The SEC's motion for certification of interlocutory appeal is denied, and the SEC's request for a stay is denied as moot."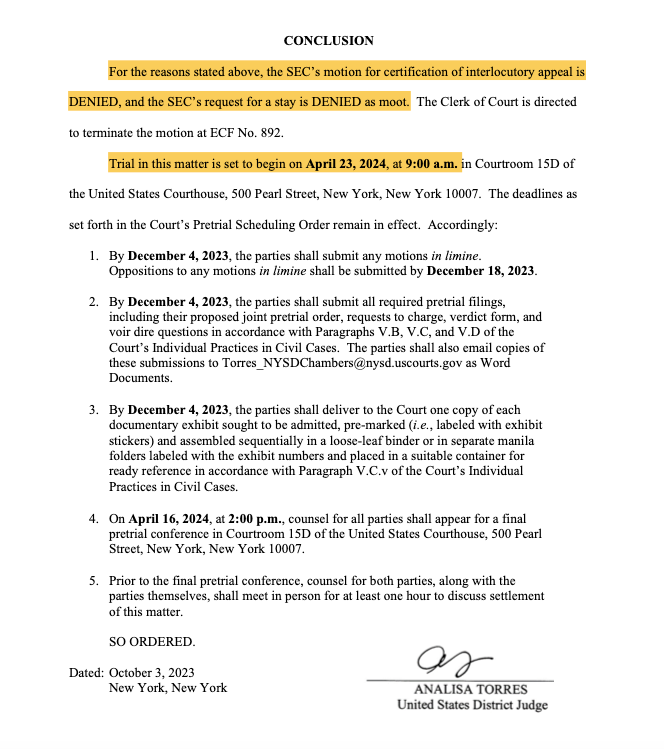 This decision does not signify a complete defeat for the SEC. Judge Torres has set a trial date for April 23, 2024, to address the remaining issues in the case.
Following this announcement, the price of XRP saw an almost 6% surge, according to data from TradingView.
On July 13, Judge Torres granted a partial victory to Ripple, affirming that the retail sales of XRP did not meet the legal criteria for a security. However, the court did find Ripple in violation of securities laws for directly selling XRP to institutional investors.
In August, the SEC moved to appeal this ruling, contending that there were substantial disparities in the interpretation of the applicable laws.
As of the time of publication by Cointelegraph, both Ripple Labs and the SEC have not issued immediate responses to requests for comment.
The SEC initially filed its lawsuit against Ripple, CEO Brad Garlinghouse, and co-founder Chris Larsen in December 2020. This move prompted many exchanges to delist the XRP token in order to sidestep potential legal entanglements. Following Torres' ruling in July, numerous crypto firms expressed intentions to either relist the token or explore doing so in the future.
In recent months, the commission has focused on several cryptocurrency firms, including major exchanges like Binance and Coinbase, over alleged securities violations. On August 29, asset manager Grayscale secured a legal triumph against the SEC, leading to an appeal for a review of its application for a spot Bitcoin exchange-traded fund.
(Visited 643,535 times, 1 visits today)
You Might Be Interested In