Home

Donnabella Mortel and Sarah Smith Team up for the "Simmer Down" Audio Book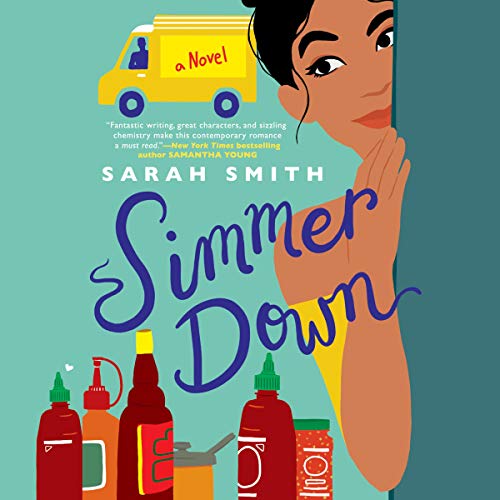 Donnabella Mortel and Sarah Smith Team up for the "Simmer Down" Audio Book
Synopsis
A PopSugar Must-Read for October!
In this finger-licking good rom-com, two is the perfect number of cooks in the kitchen.
Nikki DiMarco knew life wouldn't be all sunshine and coconuts when she quit her dream job to help her mom serve up mouthwatering Filipino dishes to hungry beach goers, but she didn't expect the Maui food truck scene to be so eat-or-be-eaten—or the competition to be so smoking hot.
But Tiva's Filipina Kusina has faced bigger road bumps than the arrival of Callum James. Nikki doesn't care how delectable the British food truck owner is—he rudely set up shop next to her coveted beach parking spot. He's stealing her customers and fanning the flames of a public feud that makes her see sparks.
The solution? Let the upcoming Maui Food Festival decide their fate. Winner keeps the spot. Loser pounds sand. But the longer their rivalry simmers, the more Nikki starts to see a different side of Callum…a sweet, protective side. Is she brave enough to call a truce? Or will trusting Callum with her heart mean jumping from the frying pan into the fire?
(Visited 544,304 times, 1 visits today)
You Might Be Interested In