Home

Barber Backpack® Inc: Setting the Stage for Exponential Success through Trademark Ownership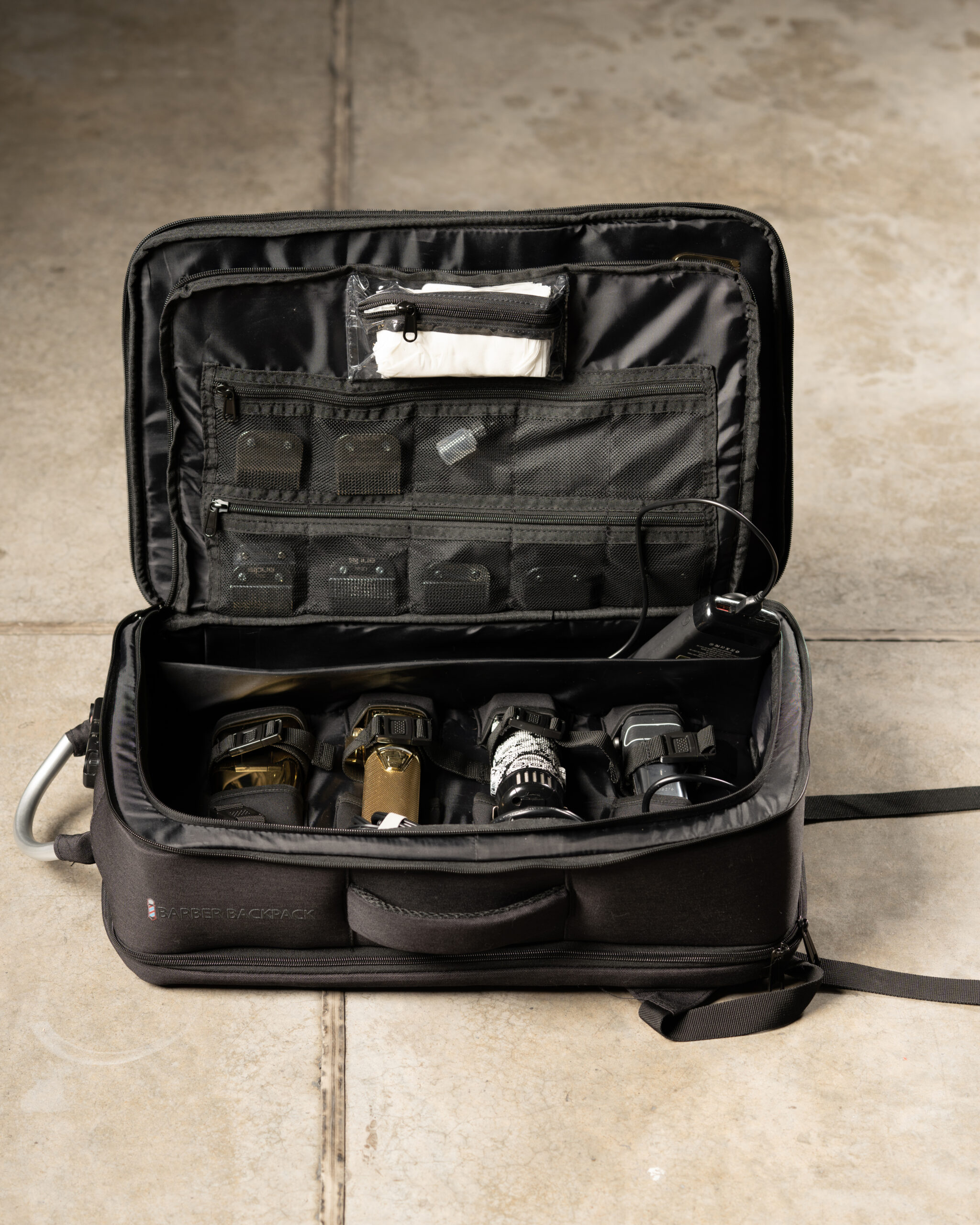 Barber Backpack® Inc: Setting the Stage for Exponential Success through Trademark Ownership
In the business world, establishing a unique identity is crucial for achieving exponential success. Barber Backpack Inc., a trailblazing company in the barbering industry, has strategically positioned itself for remarkable growth by harnessing the power of trademark ownership. This article delves into how Barber Backpack Inc.'s ownership of trademarks, specifically related to their innovative products and associated terms, has laid the foundation for unparalleled success and solidified their authority within the industry.
Trademark Ownership as a Key Advantage:
Legal Ownership of Terms:
Barber Backpack Inc.'s astute decision to secure trademarks has granted them exclusive rights over critical terms associated with their products and services. By legally owning trademarks for terms like "Barber Backpack," the company has cemented its position as a leading authority in the barbering industry. This ownership confers a distinct advantage, setting them apart from competitors and establishing their unique brand identity.
Exponential Brand Recognition:
Trademark ownership has propelled Barber Backpack Inc.'s brand recognition to new heights. Customers in the barbering industry are more likely to associate the term "Barber Backpack" with the company, leading to increased visibility and brand recall. This heightened recognition fosters trust and credibility, attracting a loyal customer base and unlocking opportunities for rapid growth.
Protection against Imitators:
Trademark ownership provides Barber Backpack Inc. with robust protection against potential imitators or counterfeiters. By legally securing the trademarks for their innovative products, the company safeguards its brand integrity and prevents unauthorized use of their intellectual property. This protection ensures that competitors cannot capitalize on their success or dilute their market position.
Business Expansion and Collaborations:
Barber Backpack Inc.'s trademark ownership serves as a catalyst for business expansion and collaboration opportunities. Other entities seeking to associate their products or services with the terms owned by Barber Backpack Inc. may approach the company for collaborations or licensing agreements. These partnerships not only amplify brand exposure but also create new revenue streams, fueling further growth and positioning Barber Backpack Inc. as an industry leader.
Long-Term Value Creation:
By owning trademarks, Barber Backpack Inc. has made a strategic investment in their long-term success. These trademarks not only contribute to their current market dominance but also appreciate in value over time. As the brand continues to thrive and gain recognition, the trademarks associated with Barber Backpack Inc. become increasingly valuable assets, solidifying the company's position as a market leader within the barbering industry.
Conclusion:
Barber Backpack Inc.'s ownership of trademarks has paved the way for exponential success within the barbering industry. By strategically securing trademarks for essential terms like "Barber Backpack," the company has achieved brand differentiation, heightened brand recognition, and protected their intellectual property. These trademarks have unlocked opportunities for business expansion, collaborations, and long-term value creation. Barber Backpack Inc. stands at the forefront of the industry, guided by their astute trademark ownership, and poised to revolutionize the barbering landscape.
(Visited 364,631 times, 1 visits today)
You Might Be Interested In