Home

Paribus (PBX) Listed for Trading on Cardano (ADA) DEX Minswap
Paribus (PBX) Listed for Trading on Cardano (ADA) DEX Minswap
In a recent development, Paribus (PBX) has been listed on Cardano (ADA) DEX Minswap, making it the second Cardano DEX to list the coin for trading. This move has been welcomed by the community as it will give more accessibility to the coin to Cardano users who prefer to trade on decentralized exchanges.

However, one question that has been raised by the community is how the total supply of PBX will be calculated and updated across different networks. As per reports, 10 billion coins were minted on Cardano and 500 million coin circulate on Ethereum, but there has been no explanation from the Paribus team on how this will be managed across the existing protocols and the various new ones they may launch on in the future.
Over the last month, the launches of PBX on Wingriders and Minswap have occurred.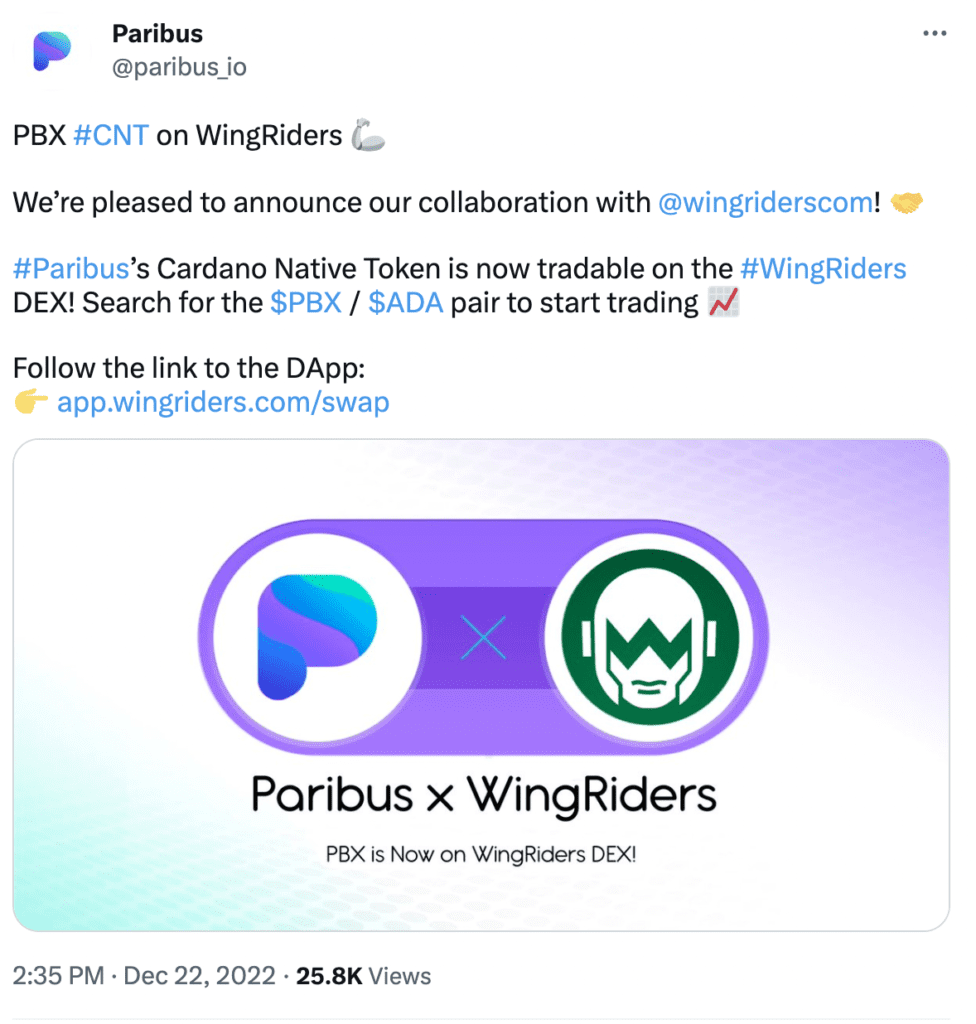 Cardano (ADA) 10,000,000,000 $PBX coin Mint: https://cardanoscan.io/token/cc8d1b026353022abbfcc2e1e71159f9e308d9c6e905ac1db24c7fb650617269627573?tab=minttransactions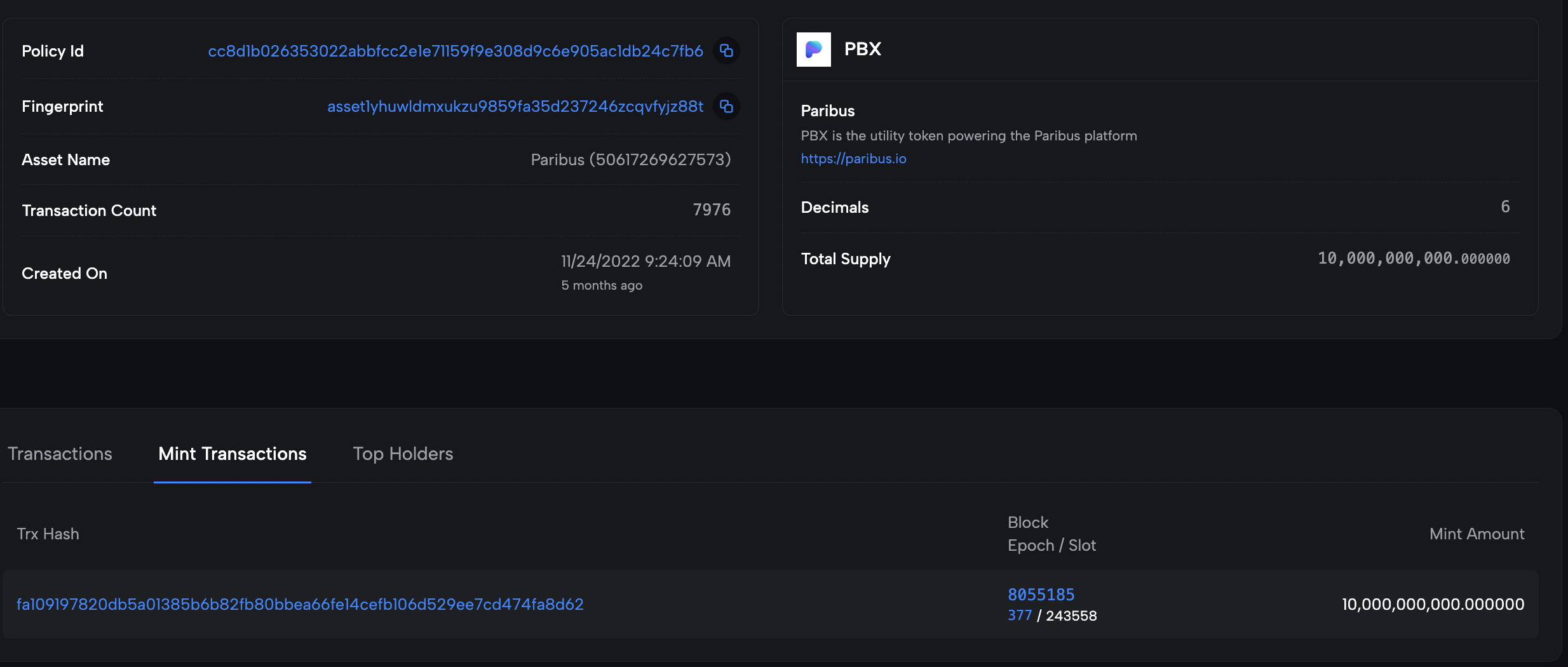 Ethereum (ETH) 500,000,000 ERC20 circulating supply of coins: https://etherscan.io/token/0x5911963e5bdedcc5c0b743f62233c9ffd6f6a903

Despite these concerns, the listing of PBX on Minswap has been seen as a positive step forward for the coin, as it will help in expanding its reach and attracting more users to the Paribus ecosystem. The Paribus team has assured the community that they are working on resolving the supply calculation and update issue, and more information will be shared in due course.
Overall, the listing of PBX on Cardano DEX Minswap is a promising development for Paribus, and it will be interesting to see how the coin performs in the coming weeks and months.
(Visited 752,683 times, 1 visits today)
You Might Be Interested In