Home

MEX C's Lockout Raises Concerns Over Bitcoin Futures Trading and Platform Integrity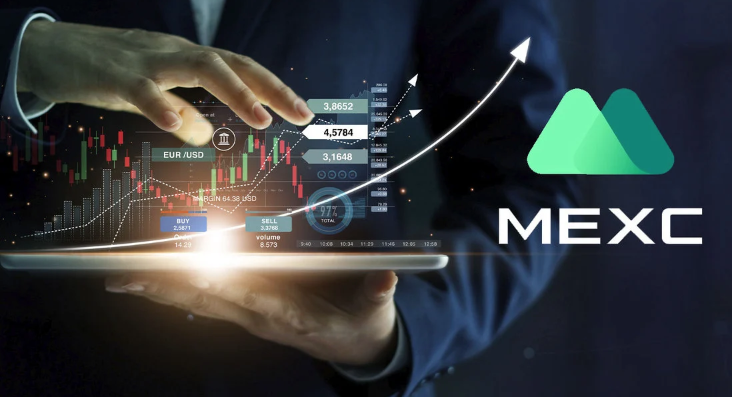 MEX C's Lockout Raises Concerns Over Bitcoin Futures Trading and Platform Integrity
The recent incident involving MEX C, a prominent cryptocurrency trading platform, has caused significant unease among users as they were locked out of their Bitcoin futures trading options. This unfortunate incident occurred precisely during a period when Bitcoin prices were dropping, leading to suspicions of potential scams, market manipulation, and raising questions about the platform's integrity. Furthermore, while the platform issued a Twitter apology, it did little to address the concerns or compensate affected users. This article explores the implications of this lockout and its impact on the platform's reputation and the wider cryptocurrency community.
The Lockout Incident
Just now, MEX C users were taken by surprise when they discovered they were unable to access the futures trading page on the platform. This lockout prevented users from executing trades or managing their positions. Coincidentally, this happened during a time when the price of Bitcoin was experiencing a downward trend, further intensifying the anxiety and suspicion among affected users.
Totally scam, got locked out just as the action started!

— F.I.R.E-ing (@F_I_R_E_ing) June 30, 2023
WtF!!! @MEXC_Official I got locked out from closing my trade

— Hope1860 (@crytpomadhatter) June 30, 2023
Yes thanks
🤦🤦🤦 pic.twitter.com/SvF59jY5EQ

— 🟢🤮ThEMeet 🗑🤏🏾 (@HeadsCloak) June 30, 2023
This is a scam. I thought you guys were better than binance but you are the same, not letting small investors earn money!!

— Formal (@Tecrubezede) June 30, 2023
Red Flags of Scam and Manipulation
The sudden lockout of users during a critical market situation immediately raised red flags, as it contradicted the principles of a fair and transparent trading environment. Such actions often create an atmosphere of doubt and lead to speculations regarding potential scams or market manipulation.
Market manipulation within the cryptocurrency trading realm refers to illicit activities conducted by individuals or entities to artificially influence prices. By locking out users from trading Bitcoin futures, particularly during a significant price drop, MEX C inadvertently amplifies these suspicions. Traders are left wondering if the platform intentionally prevented them from liquidating their positions or entering new ones, potentially enabling MEX C to benefit from the market downturn.
Platform Integrity at Stake
The integrity of a trading platform is vital to its long-term success and the trust it garners from its users. By locking out users from trading Bitcoin futures during a critical market phase, MEX C has put its reputation and reliability at risk.
Platforms like MEX C rely on the trust and confidence of their users to attract and retain customers. Any signs of manipulative practices or questionable actions undermine this trust, leading to reputational damage and a loss of user confidence.
The Impact on the Cryptocurrency Community
The repercussions of MEX C's lockout extend beyond the affected users, as it raises concerns about the regulatory oversight of cryptocurrency exchanges and the need for enhanced security measures to safeguard traders' interests.
Instances like these amplify the calls for greater transparency, regulation, and accountability within the cryptocurrency industry. The absence of centralized control in the crypto market often complicates the prompt resolution of such incidents. Nonetheless, industry stakeholders, regulators, and traders must collaborate to establish standards and best practices that ensure the integrity and fairness of trading platforms.
Twitter Apology and Compensation
Following the incident, MEX C issued an apology via Twitter. However, while the apology acknowledges the inconvenience caused, it does not address the core concerns or provide compensation to affected users. This response has left many users dissatisfied and further eroded their trust in the platform.
Dear MEXCer,

We apologize for the inconvenience caused to you. At present, this problem is caused by the sudden increase in network access.

Our technical colleagues are actively dealing with this problem.

At the same time, please rest assured that if we find out that this…

— MEXC (@MEXC_Official) June 30, 2023
Conclusion
The lockout incident at MEX C during a crucial period of Bitcoin price decline has understandably created significant alarm within the cryptocurrency community. The suspicions of potential scams and market manipulation that arise from such incidents undermine the trust users place in trading platforms. It is crucial for platforms like MEX C to be transparent, responsive, and proactive in addressing and preventing such incidents to restore faith and protect the interests of traders.
This incident serves as a wake-up call for both traders and regulators to demand greater transparency, oversight, and security within the cryptocurrency industry. By establishing robust regulations and industry standards, we can safeguard traders and foster a more trustworthy and resilient ecosystem for the future of cryptocurrency trading. Furthermore, it highlights the importance of platforms taking concrete steps
(Visited 853,454 times, 1 visits today)
You Might Be Interested In