Home

Major Breakthrough Writers Set to Return to Work on 09/27/2023 After Lengthy Strike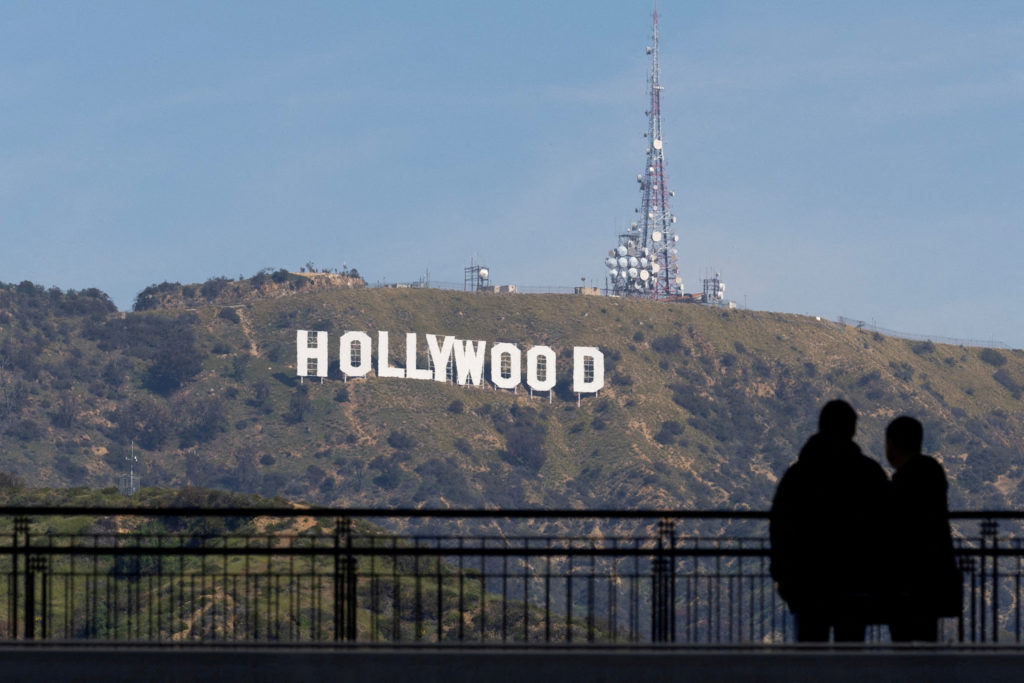 Major Breakthrough Writers Set to Return to Work on 09/27/2023 After Lengthy Strike
After 148 days of striking, television and movie writers are set to return to work on Wednesday 09/27/2023.
The Writers Guild of America, representing 11,500 screenwriters, announced on Tuesday that three internal boards had voted unanimously to conclude the strike and submit a tentative contract with entertainment companies for ratification by the members. The voting period will commence on Monday and conclude on Oct. 9.
It is anticipated that members will ratify the three-year deal.
"Our negotiators knew the kind of deal they had to deliver — anything less than exceptional was not going to fly with a membership that has become younger, more active, possibly more radical," remarked Bryce Schramm, a writer credited with works like the CW's "Dynasty" and Disney's "Runaways."
The Writers Guild and the Alliance of Motion Picture and Television Producers, negotiating on behalf of the studios, reached a tentative agreement on Sunday following a bitter standoff that led to a near-complete halt in film and television production. While guild leaders have consistently referred to the terms of the agreement as "exceptional," studios have refrained from commenting.
For the first time, the Writers Guild disclosed these terms on Tuesday. Although not achieving all of its demands, the union secured significant gains.
Residual payments (a form of royalty) for overseas streaming would see a 76 percent increase, according to the union. For instance, Netflix's foreign residuals for a one-hour episode over three years would total $32,830, up from $18,684.
Additionally, writers will now receive a bonus from streaming services based on a percentage of active subscribers. The guild had pushed for entertainment companies to establish a viewership-based bonus to reward successful programs.
Regarding the contentious issue of minimum staffing for television shows, at least three writer-producers must now be hired for writers' rooms in the case of first-season shows running 20 weeks or longer. Minimum staffing for subsequent seasons will be tied to the number of episodes.
Studios had initially resisted negotiations on the guild's demand for minimum staffing, deeming it "a hiring quota that is incompatible with the creative nature of our industry." The Writers Guild had sought a minimum of six writers.
The tentative contract, as outlined by the Writers Guild, includes enhancements estimated to be worth $233 million annually. At the beginning of negotiations in the spring, the guild proposed $429 million in enhancements, while studios countered with $86 million.
Furthermore, the tentative contract contains assurances that artificial intelligence technology will not infringe upon writers' credits and compensation. Studios are prohibited from using A.I. tools to rewrite original material. However, writers may use the technology for assistance, provided the company they work for permits it; studios cannot mandate its use.
In a concession by the union, studios will have the ability to use film and TV scripts they already own to refine A.I. tools and conduct experiments.
In April, during negotiations prior to the strike, studios refused to engage on the topic of artificial intelligence, citing too much uncertainty about the technology. They indicated that the guild would need to wait until contract negotiations in 2026. Studio leaders have since acknowledged their early refusal to negotiate on the issue as a mistake, and it was one of the reasons for the strike.
Though writers' rooms can now resume operation, much of Hollywood will remain at a standstill: Tens of thousands of actors are still on strike, and no talks between the actors' union, SAG-AFTRA, and the studios have been scheduled.
The only productions that could swiftly resume are those without actors, such as late-night shows hosted by Jimmy Fallon and Stephen Colbert, and daytime talk shows hosted by Drew Barrymore and Jennifer Hudson.
In addition to actors, over 100,000 behind-the-scenes workers (directors, camera operators, publicists, makeup artists, prop makers, set dressers, lighting technicians, hairstylists, cinematographers) will continue to face idleness, with many experiencing mounting financial hardships. The impact extends beyond California and New York, reaching production hubs in states like Georgia and New Mexico.
According to ProdPro, a production tracking service, about $10 billion in TV and film production remains on hold, affecting 176 shows and films.
While the Writers Guild has suspended picketing, it has encouraged its members to join actors on picket lines this week in a symbolic show of solidarity before returning to work.
"Today is an important day to pay a debt to the actors who came out to support us early during our strike, when they still had a contract," said Bryce Schramm, the writer, on Tuesday as he arrived at Paramount Pictures with a picket sign. "It's also nice to gather with other writers and feel some ownership over our victory."
Around 80 people were marching outside Paramount by midmorning. Roughly a third of them were wearing blue Writers Guild shirts. Some had adorned sparkly tutus as part of a "tutu Tuesdays" theme. A boom box was playing "I'm Still Standing" by Elton John.
Comedic actor Jack Black ("Jumanji") carried a picket sign reading, "We Ain't Done Yet," while Emmy-winning actor Bob Odenkirk ("Better Call Saul") sported a black SAG-AFTRA shirt.
The atmosphere was buoyant, even euphoric.
"I can't imagine that it will be drawn out," said Kari Nicolle, an actress known for her work on "CSI: Vegas," regarding the remaining negotiations between her union and the studios. "If the writers were satisfied with the A.I. protections that studios offered, then hopefully SAG will be able to piggyback."
(Visited 857,941 times, 1 visits today)
You Might Be Interested In