Home

SAGAFTRA Responds to AMPTP Indicating "Several Issues" Including Artificial Intelligence
SAGAFTRA Responds to AMPTP Indicating "Several Issues" Including Artificial Intelligence
SAG-AFTRA has stated that they have addressed the studio's "last, best, and final" offer. They further emphasize that they have yet to reach a consensus on various critical matters, notably AI. It has been reported that they are advocating for stringent consent protocols and guaranteed minimum compensation for AI stand-ins, among other points.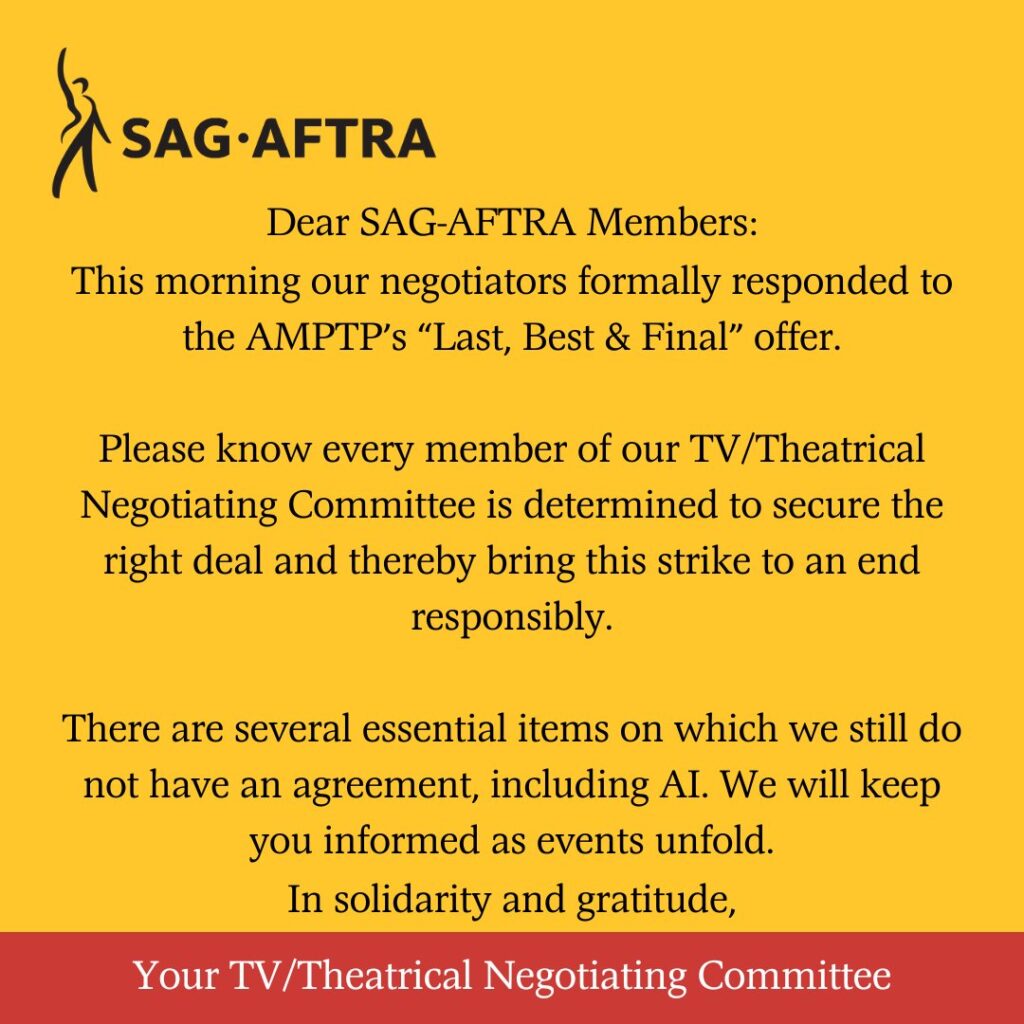 Per their social media post:
" This morning our negotiators formally responded to the AMPTP's "Last, Best & Final" offer. Please know every member of our TV/Theatrical Negotiating Committee is determined to secure the right deal and thereby bring this strike to an end responsibly.
There are several essential items on which we still do not have an agreement, including AI. We will keep you informed as events unfold. In solidarity and gratitude, Your TV/Theatrical Negotiating Committee. "
(Visited 436,432 times, 1 visits today)
You Might Be Interested In